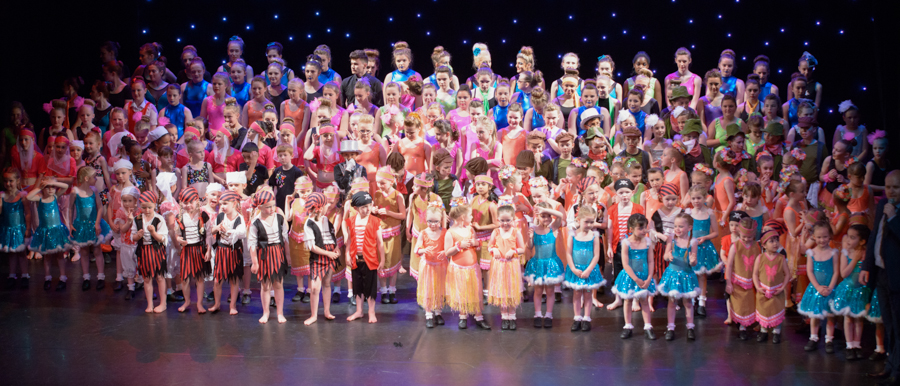 We are currently working on a Covid Secure timetable for September. This will be based on the guidelines that we understand will be in place at that time, and will be published here as soon as possible.
The timetable will, obviously, be subject to change as the government and industry guidelines are published and amended.
These are the classes that we intend to include within the timetable:
Baby Boppers – 15 months – 2 ½ years old
An energetic, fun class designed for confident walkers, aged from approximately 15 months up to 3 years, to experience their first dance lessons.
This class is disco freestyle based with elements of ballet and rock 'n' roll. We focus on engaging the children with fun active exercise whilst introducing good dancing technique to prepare them for their dancing future.
Grown ups must accompany their child(ren) during the class and are encouraged to join in with the dancing too!
Includes a tea or coffee for the adults.
Lollipops  – 2 ½ to 4 years old
An energetic, fun class for toddlers aged from 2½ upwards.
This class is Disco Freestyle based with elements of ballet and rock 'n' roll. Following on from our Baby Boppers class, we focus on engaging the children with fun active exercise whilst introducing them to more dancing techniques.
Parents/carers do not stay in class with the children, but we do ask you to stay in the building and have waiting rooms for this purpose.
Ballet – from 3 years
This classical style of expressive movement has something to offer for everyone. Ballet dates back to the 17th century and the conventional steps, grace and fluidity of movement are still found in ballet today. Ballet choreographers have been influenced by composers through the ages and we use both classical and modern pieces of music during our classes. Ballet techniques are the foundation of all dance, and ballet classes can assist with posture and form for all other styles.
We teach ballet for pleasure or for the more serious-minded, and children can start in our pre-school class from age 3.  We offer Rosette and Graded IDTA examinations to those pupils who wish to follow this route. We only enter pupils when we feel they are ready for an exam.
Ballroom and Latin American – from 5 years
It's never too young to start learning this 'Strictly' style of dancing, and we have classes for children from 5 years of age, whether they are budding professional dancers or just looking for a new hobby where they can make friends and have fun.
Our classes promote coordination, improved posture, strength, flexibility, self-confidence and positive body image.  We offer children the option of taking IDTA examinations in both Ballroom and Latin styles and the opportunity to sparkle on stage in our theatre shows.
Our children's classes include various different styles of Ballroom and Latin dances.
Freestyle Disco – from school age (4+)
A modern, expressive and varied dance style.
Freestyle is a popular form of dance in the UK today. It involves runs, spins, kicks and leaps, as well as many other diverse steps and movements with lots of arm and hand actions.
The music can be fast and rhythmic or slow and sensuous, allowing dancers of all ages to use freedom of expression to enhance their style.
Rock 'n' Roll – from school age (4+)
Rock 'n' Roll is a fast-paced and lively dance; one of the many Jive dance styles it emerged in America from the Swing dance Lindy Hop. Rock 'n' Roll is fun, energetic and can be performed socially or as a competitive dance. This dance has something for everyone; adults and children alike, and is performed to great music.
Children (and more adventurous adults) choosing to compete in Rock 'n' Roll will learn Acrobatic Rock 'n' Roll, which requires a lot of skill and stamina and is a highly demanding sport. Kicks and acrobatic elements such as lifts, throws, jumps and flips, are all characteristic of competitive Rock 'n' Roll dancing.
Contemporary – from 9 years
Varying rhythms and styles for fun musical interpretation.
Contemporary is fun. You will learn to develop many different movements reacting to a broad choice of varying rhythms and musical styles. Classes are structured to begin to prepare the physical strength and flexibility required to demonstrate emotion through interpretation of any musical genre.
One minute you may be dancing to the rhythm of a drum, the next to a contemporary jazz style. You may explore the contrast between expansion and relaxation or learn to isolate in a slick stylish mood. Whatever the atmosphere of the class, it will be a wonderful opportunity to react and interact with other members and really dance to express your feelings.
Competitive Dance
You must regularly attend a Freestyle Disco and/or Rock'n'Roll class with us before joining our Competition Squad – please speak to your teacher and they will discuss which comp classes you should also attend.