IDTA Nationwide Medallist of the Year Competition – Blackpool 2019
MKDC brought home a fantastic 29 trophies from the National Competition at the Winter Gardens in Blackpool in November.
Our dancers were all amazing and danced their hearts out over both days. The Comp Squad Team would like to thank all the children, parents, grandparents, friends and family for their support of the whole squad. The attitude of all our dancers, even those who faced disappointments over the course of the weekend, was brilliant.
A huge well done to everyone!
---
Freestyle Solos
3-5 years Rosette
7th Jacob Christie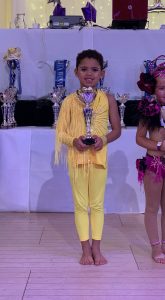 30th Amelie Christie
6-8 years Rosette
47th Eva Mayer-Benson
6-10 years Stardance
2nd Molly-May Baker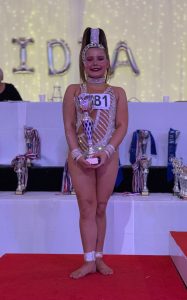 11th Bethan Cursley
14th Katie Odds
46th Isla Roberts
46th Eliza Curwood
10 – 12 years
30th Jess White
42nd Pedro Gieseke
13 – 15 years
6th Georgia Marsh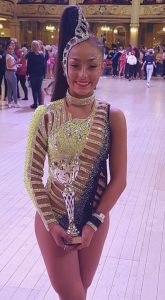 8th Maddie Lewis
20th Ella Carr
34th Charlotte Belton
34th Tilly Benson
16 – 18 years
20th Nathan Eldridge
---
Slow Dance
7 – 9 years
21st Evie Dowse
10 – 12 years
22nd Pedro Gieseke
43rd Katie Odds
43rd Emily White
69th Jess White
13 – 15 years
10th Georgia Marsh
30th Maddie Lewis
44th Amy Smith
63rd Caitlin Curtis
16 – 18 years
23rd Nathan Eldridge
47th Alice Wheeler
---
Rock 'n' Roll
Up to 9 years
14th Evie Dowse & Cora Purcell
22nd Summer Willis & Tegan Bibby
29th Eva Mayer-Benson & Lillie Collins
10 – 12 years Girl / Girl
11th Abbie Peach & Emily White
13th Eliza Curwood & Molly-May Baker
20th Bethan Cursley & Isla Roberts
23rd Olivia Reynolds & Summer Purcell
42nd Olivia Shirley & Jenna Chambers
10 – 12 years Boy / Girl
3rd Pedro Gieseke & Katie Odds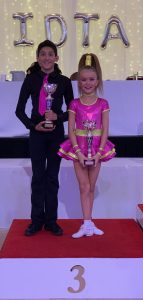 4th Jess White & Sam Gardner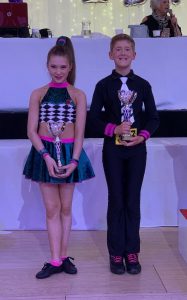 6th Oliver Cahill-Shaw & Paige McDermid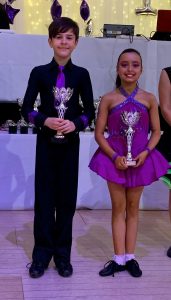 7th Rosie Owen & Peter Grange
13 – 15 years Girl / Girl
13th Amy Smith & Maddie Lewis
25th Olivia Cooke & Gracie-Brooke Neil
25th Tilly Benson & Charlotte Belton
29th Caitlin Curtis & Jorja Brookes
13 – 15 years Boy / Girl
2nd Ryder Gronneberg & Ella Carr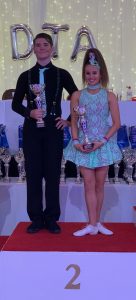 5th Polly Owen & Rudolf Gieseke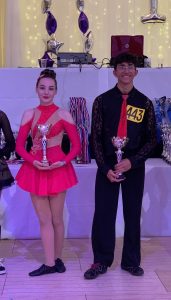 16 – 18 years Lady / Lady
3rd Alice Wheeler & Georgia Marsh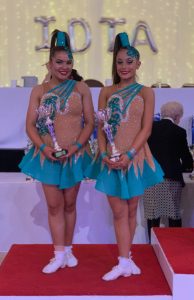 16 – 18 years Man / Lady
6th Paisley Brown & Nathan Eldridge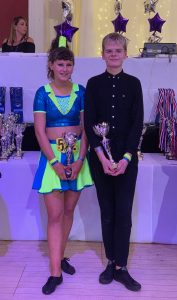 36 & Over
5th Denise & Jim Lynch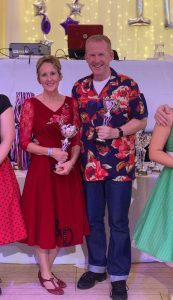 10th Samantha Harrison & Michael Page
10th Kush & Bob Allen
---
Freestyle Pairs
7 – 9 years
7th Evie Dowse & Eva Mayer-Benson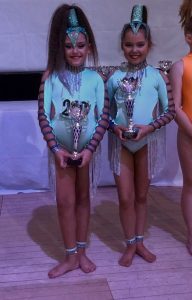 39th Cora Purcell & Lillie Collins
10 – 12 years Girl / Girl
2nd Isla Roberts & Molly-May Baker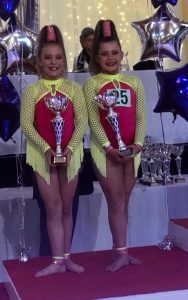 35th Katie Odds & Paige McDermid
35th Jenna Chambers & Emily White
10 – 12 years Boy / Girl
7th Pedro Gieseke & Jess White
12th Rosie Owen & Sam Gardner
13 – 15 years Girl / Girl
2nd Jorja Brookes & Maddie Lewis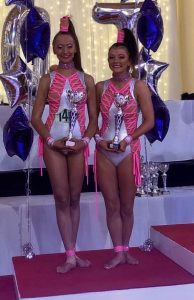 22nd Amy Smith & Charlotte Belton
22nd Ella Carr & Georgia Marsh
16 – 18 years Lady / Lady
5th Alice Wheeler & Caitlin Curtis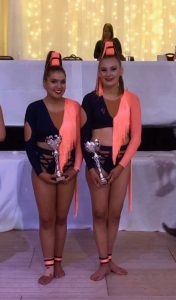 16 – 18 years Man / Lady
5th Paisley Brown & Nathan Eldridge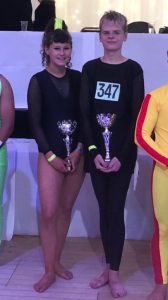 ---