Introducing the new Saturday Timetable for 2018!

The previous months have proven very busy on a Saturday at MKDC – as usual!
But we're so excited to finally launch a brand new Timetable starting on
Saturday 6th January 2018.
This timetable may look a little scary… but don't worry! There are lists below to explain what's new, what's staying the same & where there are slight timetable changes.
Prices
Speed & Stretch – £3
All Disco Freestyle classes- £5
All Rock n Roll classes – £5
Lunch Club – £3
Competition Drills – £5
Gymnastic Dance – £5
Competition Class – £5
Perfection & Slow – £5
All Ballroom classes – £5
Super Saturday Package & Prices:
Speed & Stretch
Disco Freestyle
R&R
Lunch Club
Comp Drills
Comp Class
Perfection & Slow
Ballroom
All for £30 
*Gymnastic Dance not included
(Don't forget to zoom in!)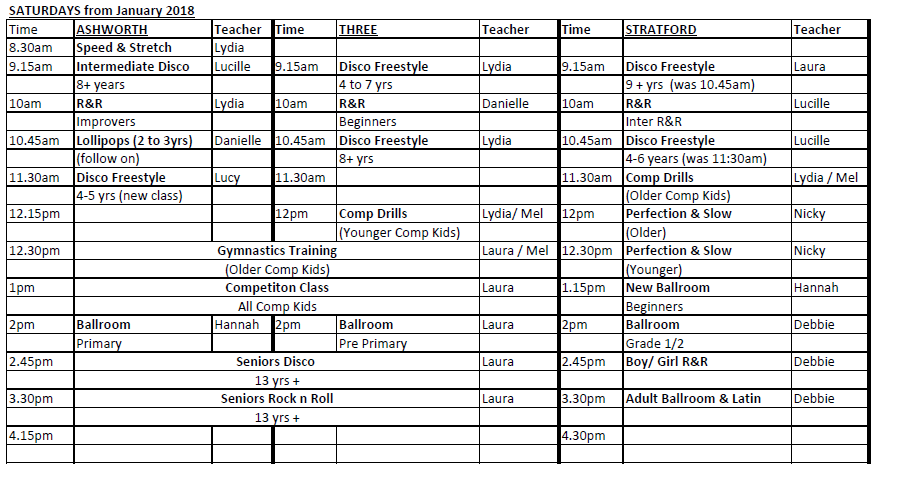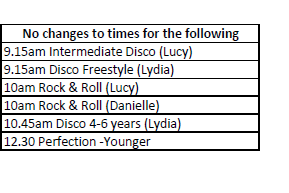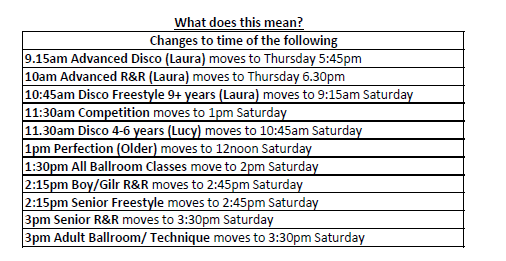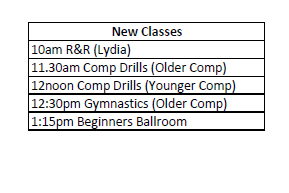 Due to the changes on a Saturday, there are also changes being made to the Thursday timetable too, please double check your class time under 'Children's Classes'.
We hope the timetable makes sense to all. But please do not hesitate to get in touch with us if you have any questions or concerns. You can also get help from our lovely parents via our Facebook Pages:
'MKDC Children's Classes' & 'MKDC Competition Children'.
Don't forget! Join us at our Competition Day for all children who are interested in joining our Comp Squad!