Successful first outing for our teams at Open Comp in Sudbury
.
We had a super successful day at our first Open Competition of the year in Sudbury on Sunday 17th March.
It was great to see both our teams on the comp floor for the first time and we were really pleased with their performances – keep up the good work everyone!
With four of our dancers competing in the Dancer of the Year 2019 competition it was great to see (and hear) our whole squad supporting them and cheering them on during their Solo Spots – well done to you all for your brilliant dancing!
---
Dancer of the Year 2019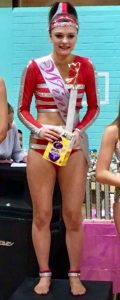 Well done to Molly-May Baker, Sam Gardner, Charlotte Belton and Maddie Lewis who all qualified for the Dancer of the Year 2019 final in 2018 and all danced their Solo Spots brilliantly.  The Competition is split into Under 14 and Over 14 categories and a Winner and Runner Up is awarded in each age category.
Under 14 Runner Up
Molly-May Baker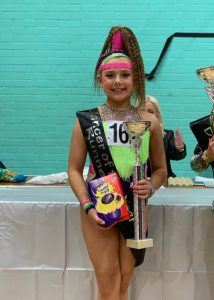 ---
Dancer of the Year 2020
Well done to all our qualifiers and reserves for the 2020 competition
Qualifiers for 2020 Dancer of the Year Competition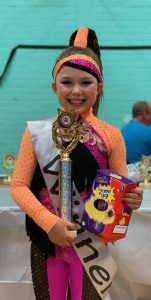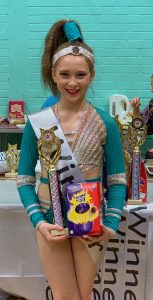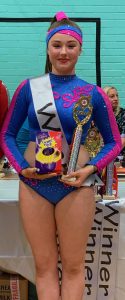 Eva Mayer-Benson             Jess White                 Amy Smith
Reserves for 2020 Dancer of the Year Competition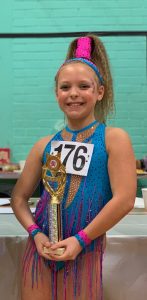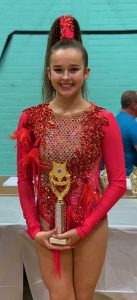 Molly-May Baker          Isla Roberts                   Ella Carr            Maddie Lewis
---
Pairs
Under 8 Beginners
2nd Summer Willis & Tegan Bibby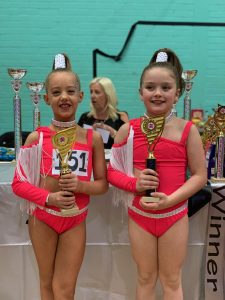 Under 10 Beginners
2nd Cora Purcell & Lillie Collins
3rd Evie Dowse & Eva Mayer-Benson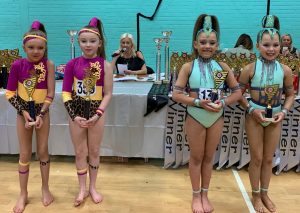 Under 12 Beginners
4th Abbie Peach & Amelie Adams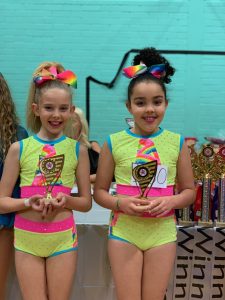 Under 16 Beginners
4th Nathan Eldridge & Cyrah Neil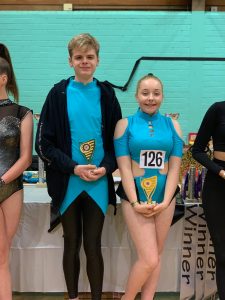 Under 12 Starter/Open
1st Molly-May Baker & Isla Roberts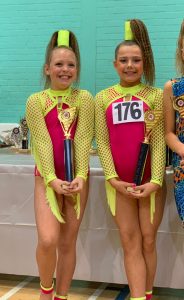 3rd Bethan Cursley & Eliza Curwood
4th Katie Odds & Paige McDermid
6th Rosie Owen & Sam Gardner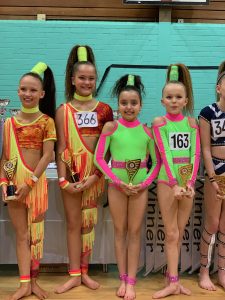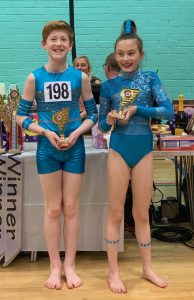 Under 14 Starter/Open
1st Pedro Gieseke & Jess White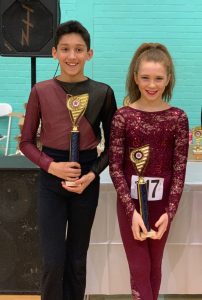 4th Olivia Reynolds & Gracie-Brooke Neil
5th Emily White & Jenna Chambers
7th Olivia Shirley & Summer Purcell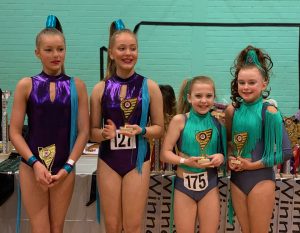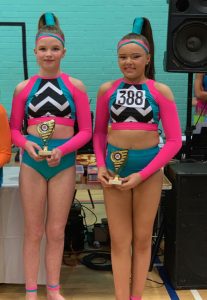 Under 16 Starter/Open
2nd Charlotte Belton & Amy Smith
3rd Maddie Lewis & Jorja Brookes
4th Ella Carr & Georgia Marsh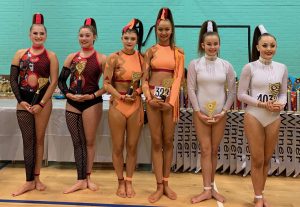 Youth Starter/Open
2nd Caitlin Curtis & Alice Wheeler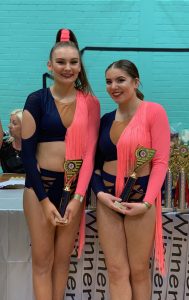 ---
Solos
Under 6 Beginners
2nd Jacob Christie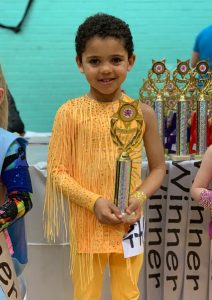 Under 8 Beginners
3rd Summer Willis
5th Tegan Bibby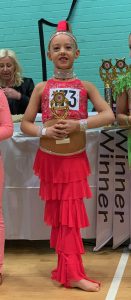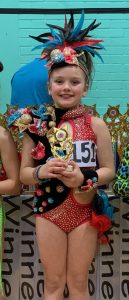 Under 12 Beginners
4th Abbie Peach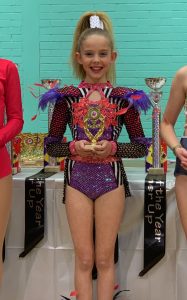 Under 10 Starters
1st Eva Mayer-Benson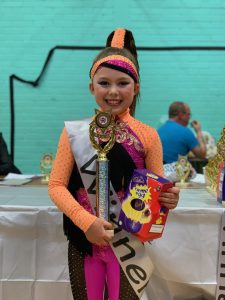 4th Evie Dowse
5th Cora Purcell
6th Lillie Collins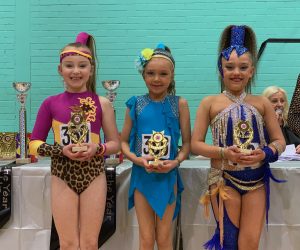 Under 12 Starters
2nd Isla Roberts
3rd Katie Odds
4th Sam Gardner
6th Bethan Cursley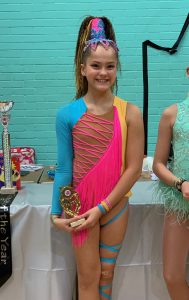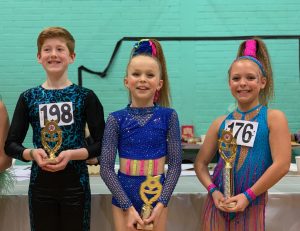 Under 14 Starters
1st Jess White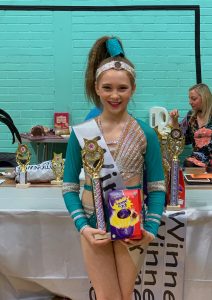 4th Pedro Gieseke
5th Yasmin Croft
6th Summer Purcell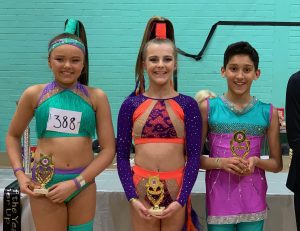 Under 16 Starters
1st Amy Smith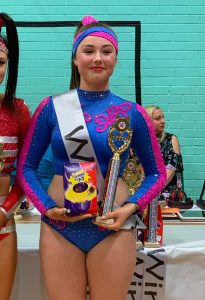 2nd Maddie Lewis
6th Jorja Brookes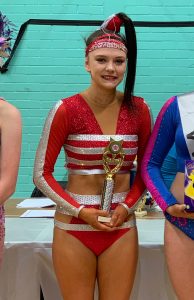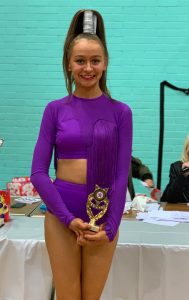 Youth Starters
4th Alice Wheeler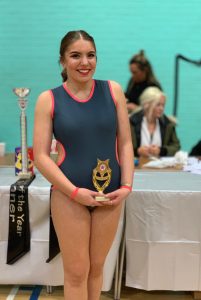 Under 12 Open
2nd Molly-May Baker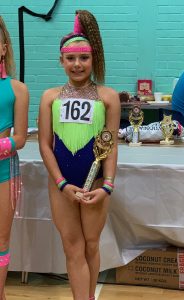 Under 16 Open
2nd Ella Carr
5th Charlotte Belton
6th Caitlin Curtis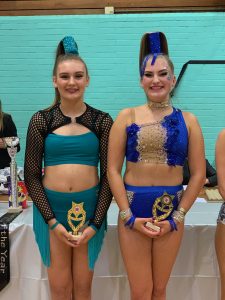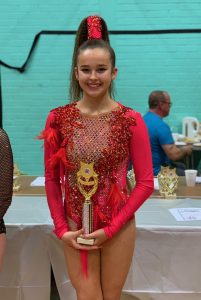 ---
Teams
Under 16 Starter/Open
1st Amazon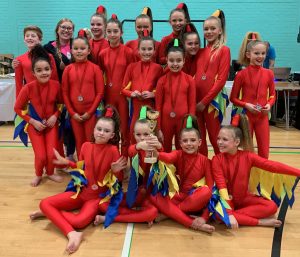 Youth Starter/Open
2nd Atlantis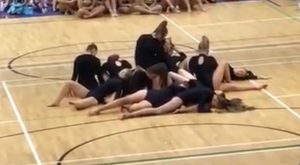 ---
Rock 'n' Roll
 Under 8
1st Summer Willis & Tegan Bibby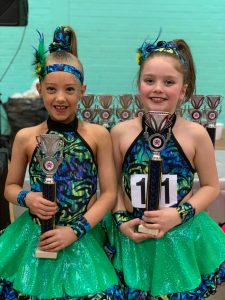 Under 10
3rd Evie Dowse & Cora Purcell
5th Eva Mayer-Benson & Lillie Collins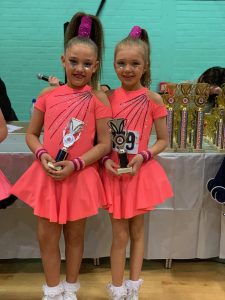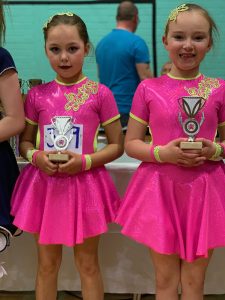 Under 12
1st Eliza Curwood & Molly-May Baker
2nd Oliver Cahill-Shaw & Paige McDermid
3rd Isla Roberts & Bethan Cursley
5th Rosie Owen & Peter Grange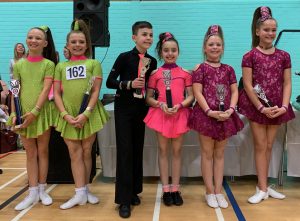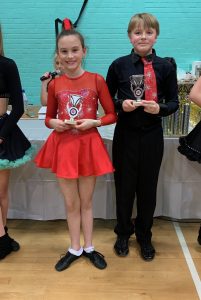 Under 14
1st Sam Gardner & Jess White
2nd Katie Odds & Pedro Gieseke
4th Gracie-Brooke Neil & Olivia Cooke
5th Olivia Shirley & Jenna Chambers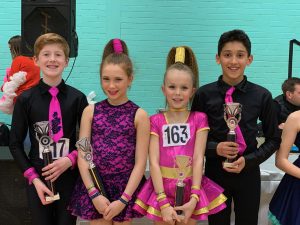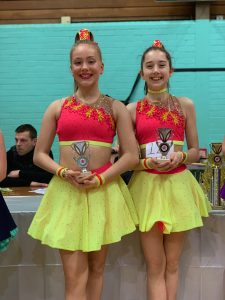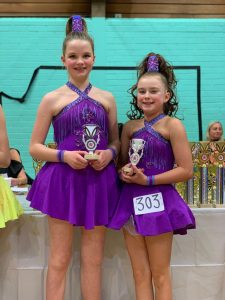 Under 16
1st Ella Carr & Ryder Gronneberg
2nd Charlotte Belton & Tilly Benson
5th Polly Owen & Rudolf Gieseke
7th Maddie Lewis & Amy Smith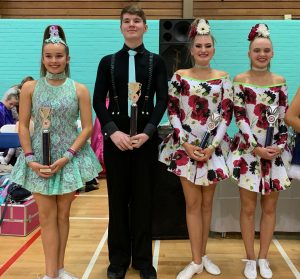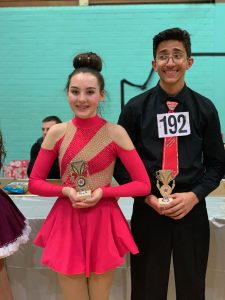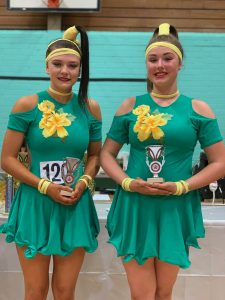 Youth
1st Alice Wheeler & Georgia Marsh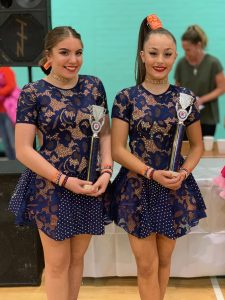 ---
Trios
8 & Under
2nd Eva Mayer-Benson, Evie Dowse & Cora Purcell
4th Jacob Christie, Tegan Bibby & Summer Willis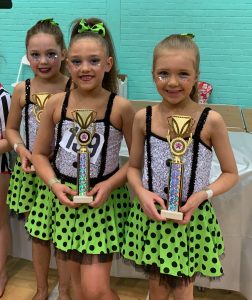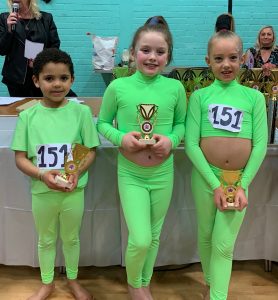 11 & Under
2nd Bethan Cursley, Emily White & Katie Odds
4th Isla Roberts, Molly-May Baker & Eliza Curwood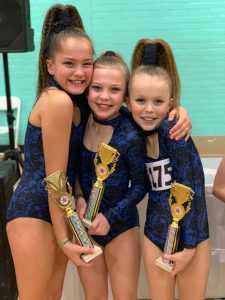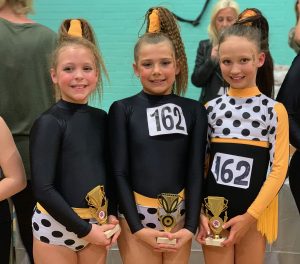 14 & Under
3rd Caitlin Curtis, Charlotte Belton & Tilly Benson
4th Pedro Gieseke, Yasmin Croft & Jess White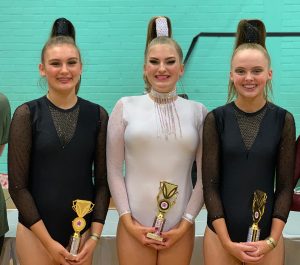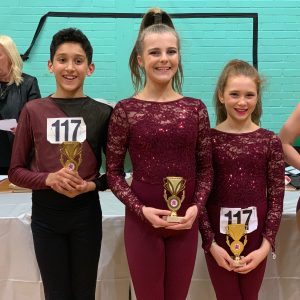 15 & Over
2nd Georgia Marsh, Maddie Lewis & Ella Carr
3rd Alice Wheeler, Amy Smith & Jorja Brookes